Welcome to AMG Catering and Events. We offer a full range of catering services, cooking classes, and special events.
AMG Catering and Events has been in business since 1996, servicing Fairfield County, Connecticut and Westchester County, New York.
Alison is an award-winning, highly-trained chef with extensive experience in all facets of the food and service industry. This combination ensures AMG Catering and Events provides sumptuous cuisine with impeccable service for every single gathering, large or small.
AMG Catering and Events works with you to create the party of your dreams–from 5-course, intimate dinner parties, to festive bridal/baby showers, to once-in-a-lifetime weddings, to creatively-customized Bar/Bat Mitzvahs, to exciting, original fundraisers.
Chef Alison Competes on the Food Network!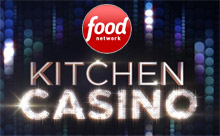 Chef Alison Competed on Food Network's Supermarket Stakeout on May 16th, 2023!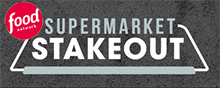 Catering Services
AMG is a full-service caterer and can provide the food, staff, rentals, tenting, and bar needs for any gathering, regardless of size. Chef Alison's scrumptious creations are always super-fresh, expertly prepared, gorgeously presented and outrageously delicious. AMG also offers a drop-off catering service, delivering exquisite food to your home with simple, easy-to-read reheating and serving instructions.
Cooking Classes
AMG is proud to offer interactive, informative cooking classes for adults and children alike. Learn how to braise a short rib, sear a salmon, or whisk a vinaigrette from an award-winning, local chef. AMG's classes are practical and fun, providing all aspiring and experienced cooks innovative and trusted culinary techniques to delight the taste buds.
Wedding Planner
AMG's spectacular wedding planner knows everything there is to know about creating a marriage celebration that best reflects each individual couple. Our wedding planner will joyfully guide you through every choice you make for your wedding–from the first flute of champagne to the fresh flowers you choose to top your wedding cake. Let your day belong to you.
Team Building
Our lively corporate cooking events build teamwork and inspire bonding. Perfect for companies looking to increase internal ROI, boost morale , foster connections and amplify employee satisfaction . Together with Chef Alison you will create a menu that will challenge and engage your team and result in full bellies and happy employees.