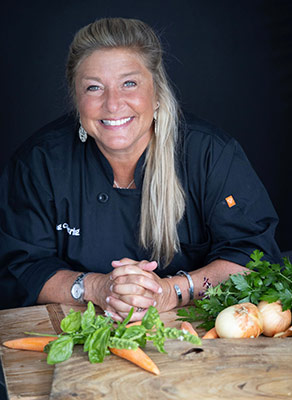 Chef Alison Milwe Grace – Owner & Chef
Alison has been in the food industry for over 28 years. From baking cakes for her sister in elementary school, to working as a cheese monger in high school, to waitressing her way through college, to managing fine dining establishments post-graduation, to eventually becoming Executive Chef at an Award-winning Fairfield County restaurant, to now acting as chef/owner of her own catering company–there is nothing Alison cannot do.
She received her Bachelor of Science from the Hotel and Restaurant School at the University of Massachusetts, Amherst, and has been a server, bartender, floor manager, and chef at fine dining establishments all over the Eastern Seaboard and Tri-State Area. Alison also has a degree in Baking and Pastry Arts from the Institute of Culinary Education (ICE) in Manhattan, as well as an ICE certificate in French Cooking Technique.
As a recipient of the James Beard Scholarship in 1995, Alison has been awarded many honors, including being selected "Chef of the Month" by several Connecticut newspapers while performing her duties as Executive Chef at the popular Sunset Grille in Norwalk Cove Marina. She has won numerous awards and publications over the years while working in the restaurant industry, and many of her recipes have been written up and featured in magazines and newspapers.
Philosophically, Alison is a natural "people pleaser," so this business is a perfect fit. According to Chef Alison, "Great food makes people happy, so I provide the freshest, most delicious food served in a professional and friendly atmosphere."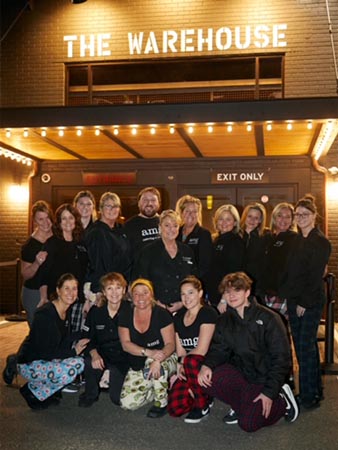 Our Amazing Staff – A Professional & Friendly Team
AMG staff prides itself on being professional and courteous, providing superior service with an exacting attention to detail.
All event planners, floor captains, servers, bartenders and sous-chefs have worked in the hospitality industry for years, are well-versed in all areas, and genuinely love what they do.
Chef Alison feels privileged that so many people on her staff have been with her for decades, following her from her restaurant days to her catering business.
With Chef Alison at the helm, AMG staff derives great satisfaction from operating as an enthusiastic and successful team, offering an unparalleled seamlessness at each and every event.